What benefits will you derive from using a
professional independent educational consultant?
PERSONALIZED SERVICE ~

At Northcoast, we pride ourselves on our personalized service. For every student, we develop an individualized college planning program, designed to maximize the student's admission profile.  

RESPONSIVE TO YOUR NEEDS ~

At Northcoast, our students are our only priority.  We take time getting to know our students and guiding them through the college selection process. We are available after school, in the evenings and on weekends. We serve as a trusted advisor to reduce the anxiety and eliminate the stress. We serve as a trusted advisor to reduce anxiety and eliminate stress.

COMPREHENSIVE ASSESSMENT ~

The better you understand yourself, the easier it will be to choose the right college. Therefore, we administer learning, personality, and career assessments.  Northcoast will review your academic and testing records and offer suggestions for course selection, test preparation and a testing timeline. We will discuss your extracurricular activities and make suggestions for summer programs that will be interesting for you, as well as complementary to your academic strengths and interests. 

PERSONALIZED COLLEGE LIST

~ At Northcoast, we will develop a broad list of colleges based on your comprehensive assessments. Each college will be a match for your individual academic strengths, talents and interests. Working together, we will fine-tune and narrow the list. 

CAMPUS VISIT EXPERTISE ~

Make the most of your time on campus! Northcoast will help you to prepare for your college visits and interviews. 

APPLICATION GUIDANCE ~

Filling out the applications and keeping track of everything can be overwhelming! Northcoast will guide you through every step of the process. We will give you a timeline to follow, assist with your essays and personal statements to insure that your special qualities shine through, format your extracurricular resume, and review and proofread your applications.

INFORMED ADMISSION OPTIONS ~

"Should I apply early decision?" Together, we will discuss the important and confusing issues of early decision and early action to determine the appropriateness of these admission options for your personal circumstances.

FINANCIAL AID EVALUATION

~ "College is so expensive! Will we be able to afford it?" From the beginning of the process, Northcoast will work with your family to develop a list of colleges that is appropriate financially in addition to academically and socially. A college should never be eliminated initially because of cost. Northcoast will research colleges that offer merit scholarships in addition to need-based aid; financial strategies will be discussed to increase your options as much as possible. We will explain the financial aid process and assist you in completing all necessary financial aid forms.

COMPARISON OF ADMISSION OFFERS ~

"When it is time to make my final decision, how will I decide which college is best for me?" Northcoast will help you evaluate your options based on academic, social and financial criteria so that you can make an informed decision.

COLLEGE TRANSITION SUPPORT ~

"I'm looking forward to leaving for college, but I'm also nervous." Relax! As part of our comprehensive program, Northcoast sponsors a workshop on "Success in College," which deals with issues such as time management tips, where to find help, and managing your finances. These areas are critical to your ability to be successful as you begin this exciting new phase in your life. In addition, we will support your family as they deal with the stress of the college transition.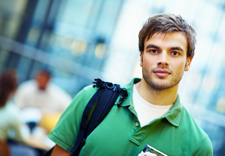 We work with our students every step of the way, providing knowledge, assistance and expertise to help them identify their passions, maximize their admission profile, and find the college where they will achieve their dreams.